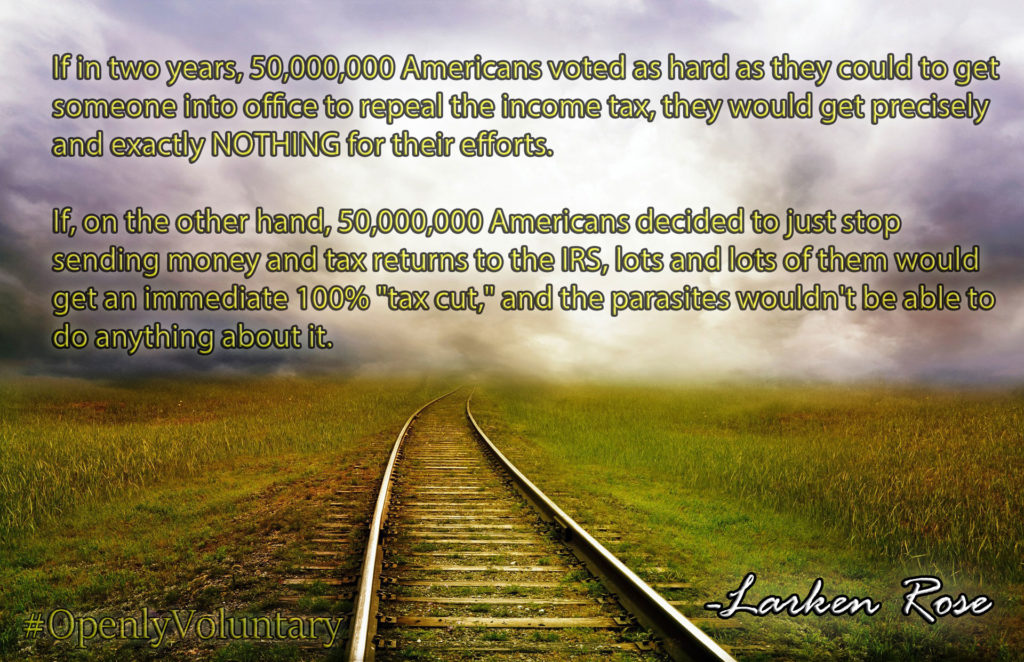 If you have any comments on the site or letters to the editor, please use our Contact page.
We ourselves are responsible for our own slavery when either through fear or the desire for an untroubled life, we elect authorities who proceed to promote evil. If we vote such people into power, then we have no right to condemn evil, as we ourselves help create it and legalize it.
– Fr. Jerzy Popieluszko in his Mass of May 1984 in Poland, in Grazyna Sikorska. Jerzy Popieluszko (1985), p. 73.
Below is a series of articles on Non-Voting that The Voluntaryist will be emailing out to help combat the systemic violence encouraged every two years in the so-called United States of America. We invite new perspectives on this problem, so please contact us if you have found something you consider worthy of being added to this Series on Non-Voting.